Lighting Repairs and Replacement
As well of our lamp changing/lamp replacement service, we also offer a comprehensive repair service, both for lighting and electrical services. A maximum four-hour response time is achieved in 98% of all emergency call-outs received during the working day. I&B Electrical carry out repairs to office lighting, industrial lighting or factory lighting; we can advise you on the most suitable options to meet your needs.
Focusing on Energy Saving Lighting Options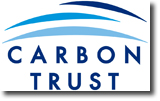 As well as reducing your organization's carbon footprint, energy saving light fittings can significantly reduce your annual energy bill. There is several energy saving light fittings on the market that can typically save you anywhere from 40% to 65% off your current energy bills.
Meeting British Standards
All products used by I&B Electrical are tested to meet British Standards and are sourced from reputable suppliers to the UK electrical market.
The Carbon Reduction Commitment
The Carbon Reduction Commitment, which comes into force in April 2010, applies to all Companies that spend over £500,000 on energy bills. I&B Electrical also provide a free of charge quotation based on our recommendations.
For small and medium sized businesses that are exempt from the Carbon Reduction Commitment, we offer the same specialist advice and surveys on your existing lighting installation as well as a free of charge quotation based on our recommendations.